About Home at Last by Anita Higman: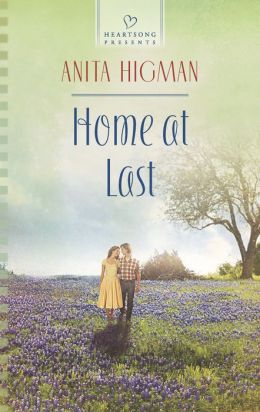 Olivia Lamington's never had a home or family
When her late employer leaves Bromfeld Manor to her, Olivia feels secure for the first time in her life. Then Bromfeld's prodigal son returns, challenging her claim to the estate—and everything Olivia understands about family…and love.
The woman his father left his fortune to is as beautiful as she is innocent, which is why Noah Bromfeld offers to let Olivia stay while he settles his father's affairs. The closer he gets to Olivia, though, the more Noah wonders if this sweet beauty is the key to his future. But will his dark past destroy his only hope for happiness?
My Review:
Olivia Lamington inherited Bromfeld Manor from her former employer after he passed away. She dedicated twenty years of service to Finney. Now she finally has a home to call her own after years of abuse in foster care and living as an employee in the attic at the Manor. Now it is all in jeopardy because the prodigal son Noah Bromfeld has returned from the dead.
Noah returns home to Southeast Texas years after leaving home because of a disagreement with his father. Unaware that everyone thought he had passed away years before he takes Olivia by surprise. Sparks fly when Noah and Olivia come together as they look for answers in Finney's journals. Can the find lasting love or will it all be destroyed by Noah's past. Read this great book to see who gets to keep the manor and if secrets of the past destroy them.
The author Anita Higman has done a great job with Home at Last. I loved the innocence of Olivia's character. You will find this book to display a strong faith, romance and a little mystery. I give 5 stars to Home at Last, it is well written with characters that are enthusiastic, inspiring and full of life. I highly recommend this book to anyone searching for a compelling Christian book that is entertaining and gives hope to the readers with stories of faith. I want to thank the author Anita Higman and publisher for providing me with this book in exchange for my honest review.
About the Author Anita Higman:
Bestselling and award-winning author, Anita Higman, has thirty-two books published (several coauthored) for adults and children. She has a BA degree, combining speech communication, psychology, and art. Anita love good movies, exotic teas, and brunch with her friends.